Miami Pool Repairs
Pool repairs are a fact of life for pool owners. At Somar Pools, we strive to complete any pool services or pool repairs in a timely manner, while using the highest quality parts and tools available. We carry a complete stock of replacement parts ensuring that the downtime of your pool is kept to a minimum. If the part needed is not in stock, we utilize a network of distributors throughout Florida, as well as other states to facilitate us in getting the needed parts quickly.
Swimming Pool Repair Company
Pool Pumps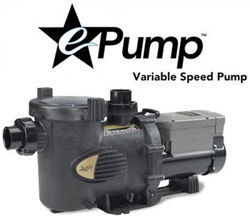 Pool pumps are the work horse of the filtration system of any pool. A pool pump consists of two main parts: the pump housing and the motor. Today's pumps are traditional single speed pumps, two speed pumps or variable speed pumps. A two- speed pump spends most of the time operating at a lower horsepower, and then is switched into the higher speed when needed to power the spa jets or perhaps the pool cleaner. The advantage of operating in the lower speed is the tremendous savings on your power bill. A variable speed pump has multiple speeds that can be set individually for each task required. The motor is an ultra high-efficiency motor designed for cooler, quieter operation and longer motor life than a traditional pool motor. Whatever type of pump you may have, you can rest assured that Somar Pools is the most qualified pool company to service, repair and upgrade your pool pump.
Filter Repair
Pool filters are a vital part of a pool's equipment. There are currently three different types of swimming pool filters available: diatomaceous earth filters, cartridge filters, and sand filters. Diatomaceous filters utilize a powder called diatomaceous earth or DE. The DE coats the internal grids of the filter, and water is pumped into the filter through the grids. This leaves virtually pure, completely filtered water to return to the pool. Cartridge filters utilize a pleated cartridge to filter the water. Cartridge filters generally should be reserved for smaller bodies of water such as a spa. Sand filters utilize a mixture of sand and pea gravel. The water is pumped into the top of the filter, passes through the sand bed, and then exits the filter. Regardless of the type of pool filter you have, Somar Pools is the most qualified company to service and repair or upgrade your current filter.
If you are in need of pool repairs, please contact our Miami Pool Repair Experts at Somar Pools today. We look forward to working with you.