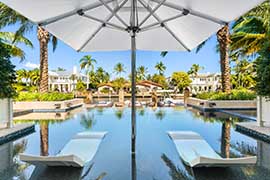 Looking for a great pool service company in the Miami area? Somar Pools is a premier swimming pool service and repair company that serves the Miami and Ft. Lauderdale area. Our company has been servicing and repairing residential and commercial pools for clients in Dade and Broward counties for many years.
Our pool services include immediate pool repairs, one time pool cleanings, regular weekly service, spa service and repair, pool decking, pool automation services, complete pool renovations, swimming pool construction and other pool services. Somar Pools is a Jandy Warranty station. We can repair any Jandy equipment problems that are under warranty at no cost to you. Lastly, we offer chlorine alternatives for our clients.
Ft. Lauderdale Pool Repairs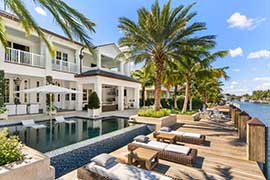 Looking for a great pool services and repairs company? Our unique approach to swimming pools is unmatched. At Somar Pools, we strive to exceed your expectations with prompt, courteous service in pool repairs, pool services and pool maintenance.
The care and maintenance of your pool should not be ignored. An improperly maintained pool can harbor a host of bacteria, pathogens, and ruin your investment. At Somar Pools, we dedicate ourselves to keeping your pool maintained to the highest standard. Our pool service routes are organized so that our maintenance technicians have ample time to devote to the care and maintenance of your pool.
Having a pool maintenance service allows you all of the benefits of owning a pool without having to spend the time and energy on taking care of it yourself. Our maintenance and service packages range for a once a week visit to a three times a week visit, depending on your needs. A thorough cleaning will be done at each visit as well as checking the pool decking and surrounding area to make sure that no problems have come up.
Pool Construction and Remodeling
Somar Pool Service was created in an effort to change the way in which pools are cared for in Ft. Lauderdale, Miami and the Caribbean. Current owner, Mario Ramos, started Somar Pools after working in his family's pool service business in the North East for more than fifteen years. Driven by an entrepreneurial spirit and a love of warm weather, he decided to relocate to South Florida and start his own pool company. Mario Ramos has a passion for excellence and has had the privilege of working on some of the most elaborate pools in the world. He has designed and repaired pools on the beautiful island of Anguilla, in the British West Indies, and other locations throughout the Caribbean.
Mario Ramos' reputation reaches far with his clients. He is dedicated to giving his clients more than just a pool. He wants to build an entire atmosphere of relaxation and enjoyment that enhances the beauty of the space. Pool construction and remodeling take knowledge and skill for creating a pool. At Somar Pools, we believe that your pool and the surrounding area are extensions of your home and should reflect your personal taste and style. We can transform your yard into a relaxing and beautiful space. Whether you are looking to update your outdated backyard pool or are ready to invest in a life-long enjoyment space, Somar Pools is the company to trust.
Swimming Pool Leak Detection
One thing that comes with owning a pool is maintenance. Somar Pool Service is an expert in pool leak detection. Our customers demand perfection, and we strive to meet their expectations and deliver on every pool. With Somar Pools as your pool service and repair company, help is never more than a phone call away. Choose Somar Pools for all of your swimming pool service or repair needs, and we promise you that "You Will Never Have To Call Another Pool Service Company Again".
If you are in need of pool service or pool repairs in South Florida, please contact us today. We look forward to working with you and meeting all of your pool service needs.